Additional Program Coordinator responsibilities include:
Planning and coordination of a program and its activities
Ensuring implementation of policies and practices
Maintaining budget and tracking expenditures/transactions
Job brief
We are looking for a competent Program Coordinator to undertake a variety of administrative and program management tasks. You will help in planning and organizing programs and activities as well as carry out important operational duties.
To be an excellent program coordinator, you must be organized and detail-oriented, comfortable working with diverse teams. If you have further skills in program development and human resources support, we'd like to meet you.
The goal will be to facilitate the effective management of programs according to the organization's standards.
Responsibilities
Support planning and coordination of a program and its activities
Ensure implementation of policies and practices
Maintain budget and track expenditures/transactions
Manage communications through media relations, social media etc.
Help build positive relations within the team and external parties
Schedule and organize meetings/events and maintain agenda
Ensure technology is used correctly for all operations (video conferencing, presentations etc.)
Prepare paperwork and order material
Keep updated records and create reports or proposals
Support growth and program development
Requirements
Proven experience as program coordinator or relevant position
Knowledge of program management and development procedures
Knowledge of budgeting, bookkeeping, and reporting
Tech-savvy, proficient in MS Office
Ability to work with diverse and multi-disciplinary teams
Excellent time-management and organizational skills
Outstanding verbal and written communication skills
Detail-oriented and efficient
Operational Guidelines
We are attempting to implement solutions that produce exponential benefits that feedback and accelerate its own progress. That is one of the primary reasons we chose to focus on improving the human mind. Better brains have the ability to find solutions to produce even better brains. This produces a snowball effect of benefits. Not only are better brains inherently good, but they are also better able to find solutions to every other global problem.

Leveraging technology
Hiring an extra researcher is great. However, we could potentially leverage new technology to automate data collection, analysis, and reporting giving us a 1000x increase in speed or 1000x decrease in cost relative to the traditional methodology.
It costs $48k per subject in Phase III clinical trials.  So there's not a sufficient profit incentive for anyone to do research on the effects of any factor besides a molecule that can be patented. FEDMI supports the Journal of Citizen Science where this research process has been automated.  This system of crowdsourced clinical research has collected over 10 million data points on symptom severity and influencing factors from over 10,000 people. This data has been used to freely publish 90,000 studies on the effects of various treatments and food ingredients on symptom severity.
Positive Feedback Loops
Evolution applies positive feedback in that the more capable methods resulting from one stage of evolutionary progress are used to create the next stage.
As a result, the rate of progress of an evolutionary process increases exponentially over time. Over time, the "order" of the information embedded in the evolutionary process (i.e., the measure of how well the information fits a purpose, which in evolution is survival) increases.
A correlate of the above observation is that the "returns" of an evolutionary process (e.g., the speed, cost-effectiveness, or overall "power" of a process) increase exponentially over time.
In another positive feedback loop, as a particular evolutionary process (e.g., computation) becomes more effective (e.g., cost-effective), greater resources are deployed toward the further progress of that process. This results in the second level of exponential growth (i.e., the rate of exponential growth itself grows exponentially).
Positive Feedback Loops and the Brain
Moore's Law – the scaling property that has seen revolutions in technologies ranging from supercomputers to smart phones – has largely been driven by advances in materials science. As the ability to miniaturize transistors is coming to an end, there is increasing attention on new approaches to computation, including renewed enthusiasm around the potential of neural computation.
Advances in neurotechnologies have revealed neural computation insights into broader computing applications. As we understand more about the brain, we use these discoveries to improve artificial intelligence.
Examples of brain-derived computational techniques include deep learning and neuromorphic hardware. These advancements improve our ability to learn about the brain. and accordingly can be projected to give rise to even further insights.
This positive feedback will produce exponential scaling in computing emerging from our progressive understanding of the brain.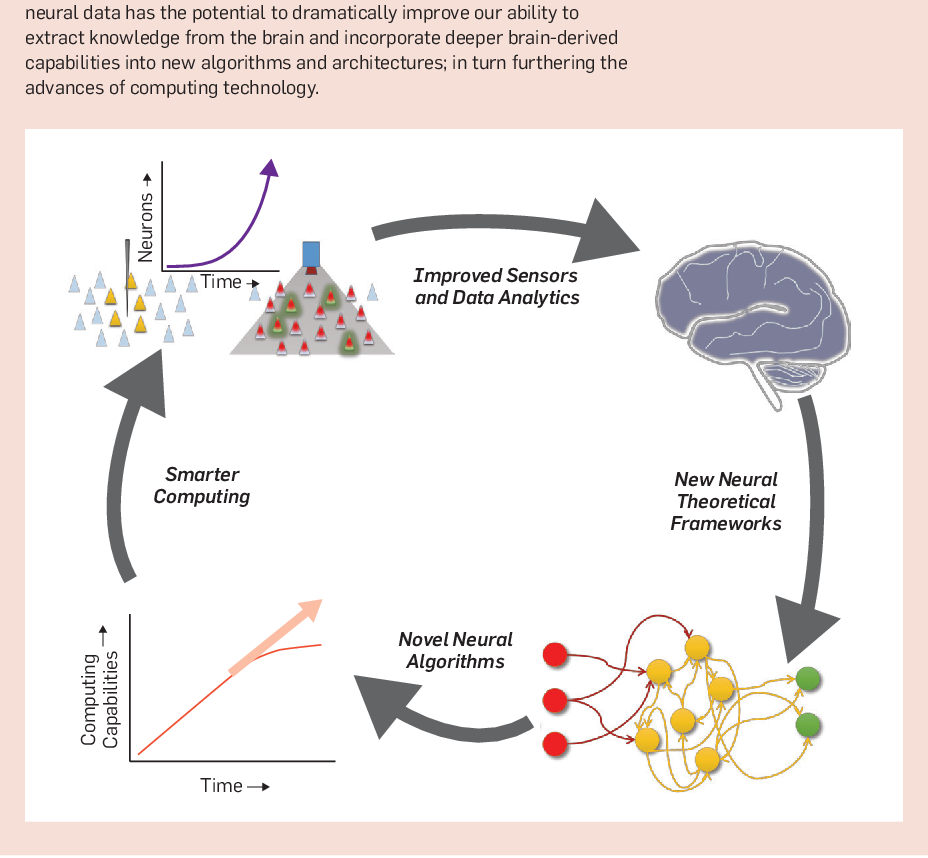 The project coordinator must be able to apply moonshot thinking to the challenge.
Moonshot thinking is when you pick a huge problem and set out to create a radical solution to the problem. To make this happen you have to abandon the idea of creating a 10% improvement. Instead, the focus is a solution that will bring tenfold (or 10x) improvements, or solve it altogether.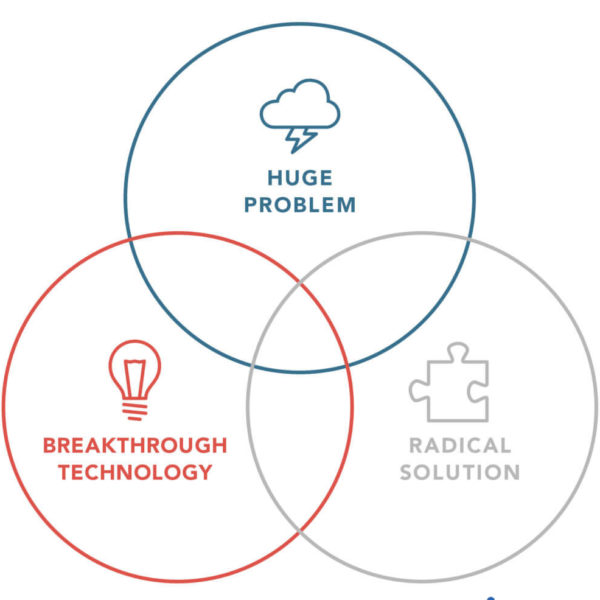 1. Huge Problem: Pick a massive problem that, if solved, would positively impact the lives of millions, even billions.
2. Radical Solution: Create and propose a radical new solution to that problem that seems crazy today.
3. Breakthrough Technology: Search for breakthroughs and emerging technologies that exist today and leverage those technologies in your solution. This provides evidence that the solution (though wild-sounding today) may be possible in the future.
6 Habits of Highly Effective Program Directors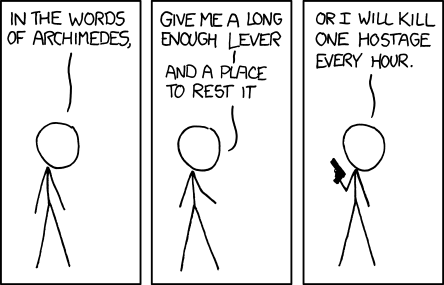 If you do what other successful people do, over and over again, nothing in the world can stop you from eventually getting the same results that they do. And if you don't, nothing can help you.
So what do successful organizations do differently from unsuccessful ones? In a word, leverage.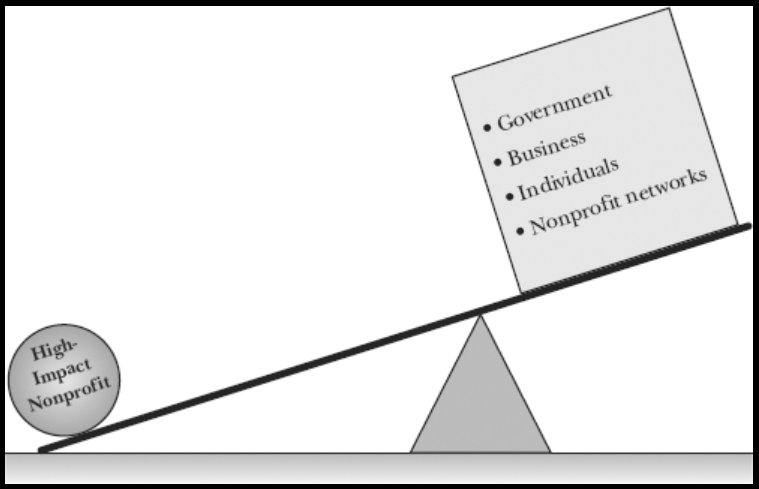 The methods of attaining this leverage can be broken down into 6 steps.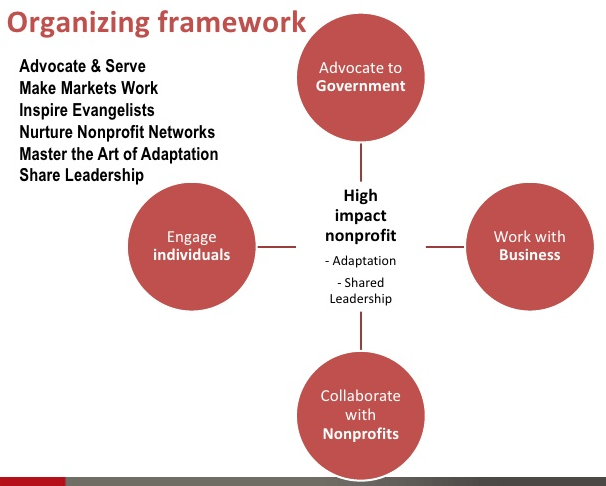 1. Serve Individuals and Advocate on Their Behalf
Work with government and advocate for policy change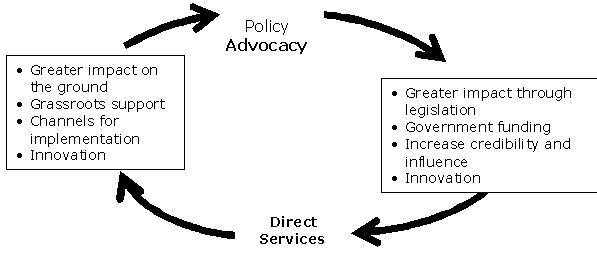 High-impact organizations don't just focus on doing one thing well. They may start out providing great programs, but eventually, they realize that they cannot achieve systemic change through service delivery alone. So they add policy advocacy to access government resources or to change legislation, thus expanding their impact.
Other nonprofits start out doing advocacy and later add grassroots programs to supercharge their strategy. Ultimately, all of them bridge the divide between service and advocacy, and become good at doing both. And the more they advocate and serve, the greater the impact they achieve.
We serve directly by helping
– individuals collect data and discover hidden factors increasing their risk or severity of dementia or mental illness.
– companies, organizations, and researchers share anonymous data
We advocate by working with the government to
– provide resources to researchers as well as
– reducing regulations that impede data sharing, experimentation, and scientific progress.
2. Make Markets Work
Harness market forces and see business as a powerful partner
Tapping into the power of self-interest and the laws of economics is far more effective than appealing to pure altruism. Great nonprofits find ways to work with markets and help businesses "do well while doing good."
Ways of leveraging market forces to achieve social change on a grander scale include:
influencing business practices
building corporate partnerships
developing earned-income ventures such as software development and data analysis services for business
We work with pharmacies, online grocers, and healthcare providers to give individuals access to their health, treatment, and diet data. We also work to provide an option for individuals to easily and anonymously share their data with the aggregated data pool to accelerate research.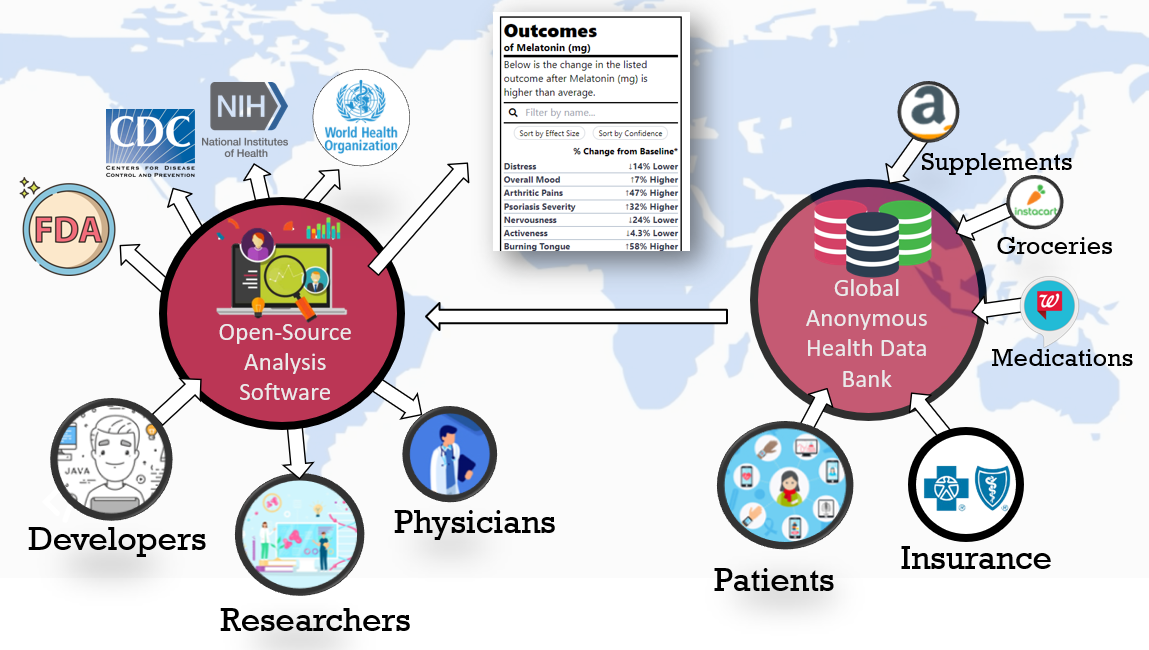 3. Inspire Evangelists
Convert individual supporters into evangelists for the cause
Great nonprofits see volunteers as much more than a source of free labor or membership dues. They create meaningful ways to engage individuals in emotional experiences.
Ways We Inspire Evangelists
We reward citizen scientists for their data donations and researchers for publishing studies using this data.
4. Building Non-Profit Networks
Build and nurture nonprofit networks, treating other groups as allies
Ways We Build Non-Profit Networks
Open Source Software
We do this by creating open-source software that can be used by other research organizations to collect data and create studies.
Affiliate Organizations
We also sponsor local affiliate Crowdsourcing Cures Meetup groups. This involved bringing patients, physicians, researchers, data scientists, and programmers together to work on projects to solve challenging medical problems.
We strive for collaboration not competition. Wheel reinvention should be avoided at all costs.
5. Master the Art of Adaptation
High-impact program directors are exceptionally adaptive, modifying their tactics as needed to increase their success. They respond to changing circumstances with one innovation after another. Mistakes and failures are an inevitable result of experimentation. But unlike ineffective nonprofits, they master the ability to listen, learn, and modify their approach based on external cues — allowing them to sustain their impact and stay relevant.
6. Share Leadership
High-impact organizations share power in order to be a stronger force for good. They distribute leadership throughout their organization and their nonprofit network — empowering others to lead. And they cultivate a strong second-in-command, build enduring teams with long tenure, and develop highly engaged boards in order to have more impact.
How We Implement These Lessons